Hello My Lovelies!
So I've been book shopping ( and I've been again since this too). I'm reading at a much faster pace so I feel I can justify these purchases. And to be honest I desperately wanted to find out how Vampire Academy finishes, everything else was just collateral damage.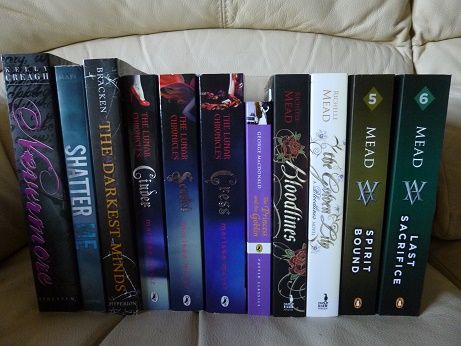 Helpful Links
Spirit Bound by Richelle Mead
*
Last Sacrifice by Richelle Mead
*
The Golden Lily by Richelle Mead
*
Cinder by Marissa Meyer
*
Scarlet by Marissa Meyer
*
The Princess and the Goblin by George Macdonald
*
Nevermore by Kelly Creagh
*
I'm looking forward to devouring these books, especially the Lunar Chronicles. I've heard nothing but good things about them, so I can't wait to see what I get out of them.
Have you bought any good books lately?
Love and Bugs
xoxo