The Aberdeen Central Library is suprisingly well stocked. I went in on Wednesday to return last month's book and I had no idea what I wanted next. So Idecided to have a good old browse....
...and I came out with SEVEN books!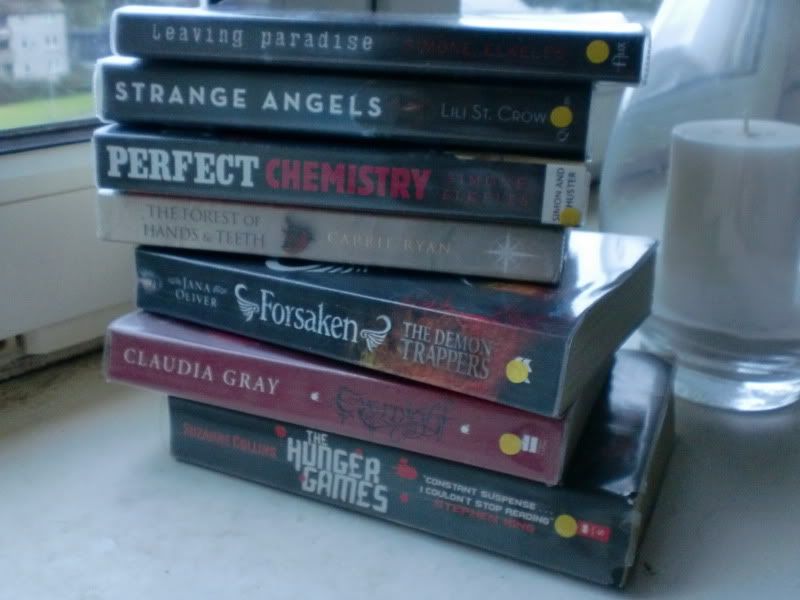 Here they are in all their glory.

My favourite thing about going to the library is that I can pick up the books that I would be embarassed to look at in a store.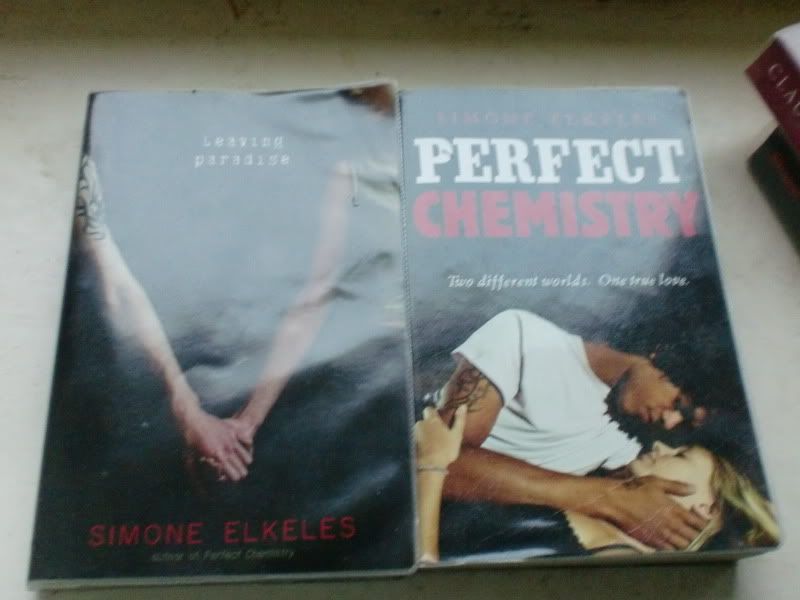 I had heard about 'Perfect Chemistry' By Simone Elkeles through the videos of several Booktubers and I was a nit excited when I saw, so I snagged it.
'Leaving Paradise' (also by Simone Elkeles) was a lucky find. It was one of those moments when your eyes are
just draw to it. And even though it'n not really my sort of book I had to pick it up.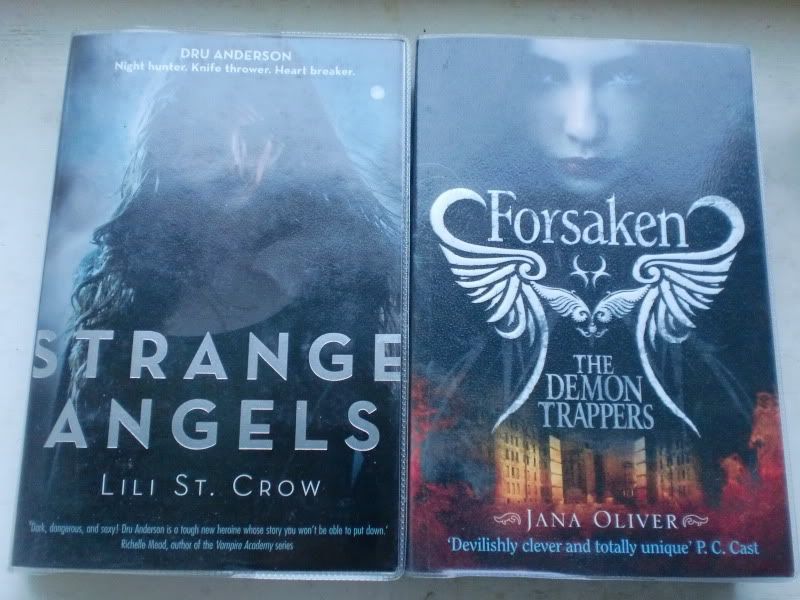 'Forsaken: The Demon Trappers' by Jana Oliver is a book I was recommended on Amazon and I had been look at in store, but I was never sold on it. So when I saw it on the shelf, I just had to give it a try.
'Strange Angels' by Lili St. Crow was a random find that just sounded good at the time. We'll see though.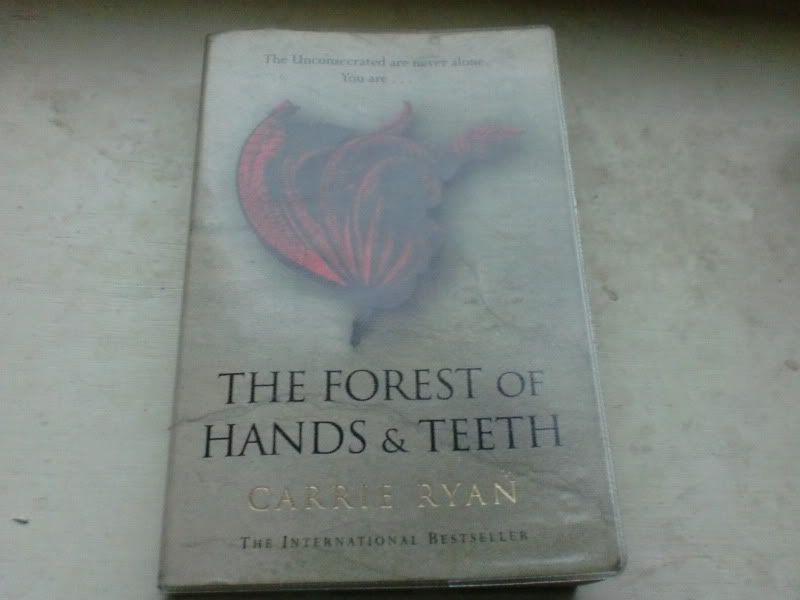 'The Forest of Hands and Feet' by Carrie Ryan is one I heard about through
chapter chicks
. It sounds unusual and different from what I usually read, but I'm excited to get in to it.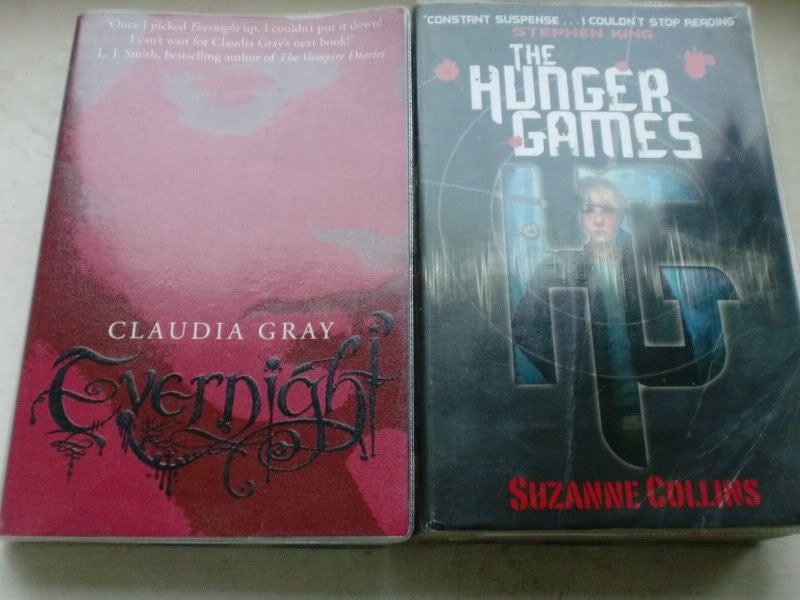 'Evernight' by Claudia Gray is a book I've been eyeing up for a while but, to be honest, I've found embarassing to pick up. I think it had something to do with the cover being so emo looking.
Finally (please don't shoot me) 'The Hunger Games ' by Suzanne Collins, I've never read this series and I only found out about the series just before 'Mokingjay' was released. If I like this one I'll pick up the rest of the series on my next library trip.
I'm currently reading 'City of Bones' By Cassandra Clare (only 20 pages left) I'm excited to dive into this pile :)
Have any of you read these before?
Love and Bugs
Laura
xoxo